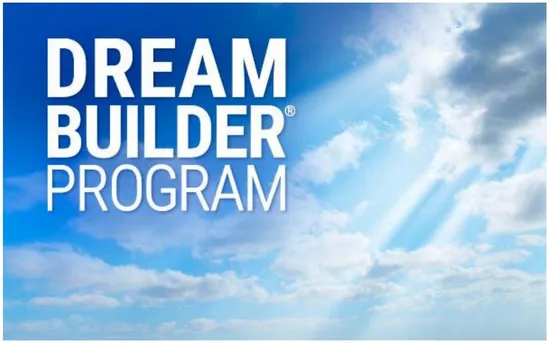 The Dream Builder program is phenomenal!! It is a proven, repeatable, reliable system for transforming dreams into reality. Valerie will help you discover the power to create your dream life. You will learn about your longing and discontent and create a vision that will propel you forward in life. You will also learn that spirit is ever seeking a fuller, freer, more expanded expression of itself. The DreamBuilder System will teach you how to tap into The Infinite and connect with your dream life. This is truly where dreams come true!
This program has 3 different options to choose from.
1. Guided group coaching
Meeting once a week for 12 weeks in a small group setting and access to email for advise and feedback.
2. 1 on 1 coaching
Meeting once a week for 12 weeks, access to email for advise and feedback, and having complete access to Valerie's locker of tips, tools and resources. The power of personal 1:1 coaching is truly priceless!!!
3. Self paced 12 week program
Have email access for advice and feedback.
***All options include printable worksheets and access to email Valerie for advise and feedback allowing you to move yourself forward in your personal development journey. Fill out the form below get started today.
Do you want more out of life? Are you tired of living another "Groundhog Day"? Do you feel stuck because you are re-living the same thing day after day and don't know how to break the cycle?

The RESET BUTTON is the best kept secret to live an extraordinary life and overcome BURN-OUT! Make the decision today to start living the life you DESERVE! Fill out the form below and get started now.